In the western portion of Montana sits Garnet, an abandoned mining town that's garnered a reputation for being among the most haunted in the state. Settled in the 1890s to house those working in the nearby mines, it was abandoned in the early 20th century. The site has since been turned into a tourist attraction, hosting thousands of tourists each year. However, none stay very long, due to the supernatural phenomena.
Where is Garnet, Montana?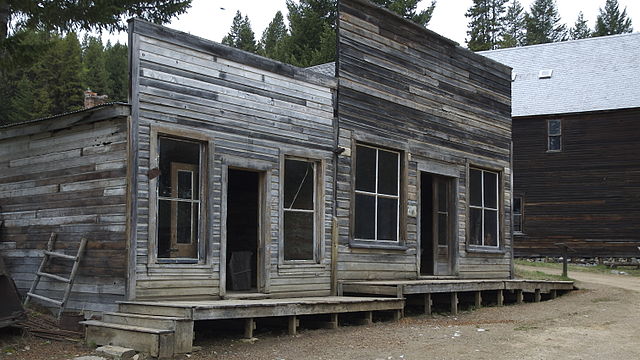 Garnet, Montana is located in Granite County, 11 miles up Garnet Range Road. At an elevation of 6,000 feet, it's surrounded by mountains and forests, making for a breathtaking sight. Spanning 134 acres, it features several buildings and structures dating back well over a century.
Miners flocked to the region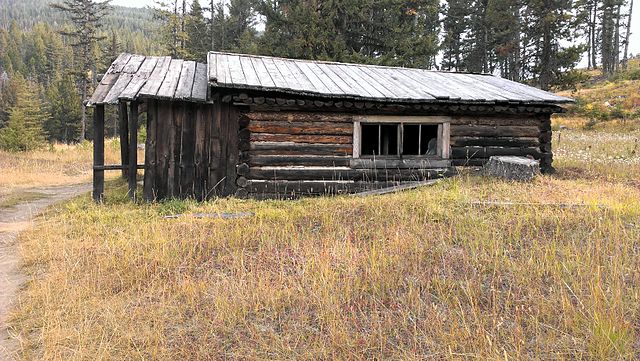 Garnet was established in 1895, over a decade after gold was discovered in the region. Originally known as Mitchell, it consisted of a mere 10 buildings With 50 nearby mines in operation, the town's population grew to 1,000 residents.
A Bustling mining town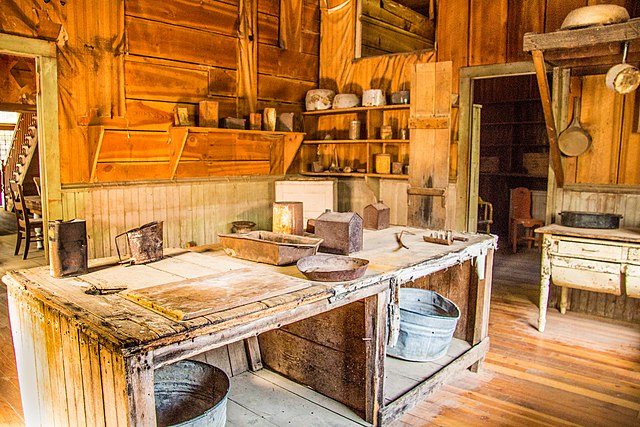 During its heyday, Garnet featured a number of attractions for residents and visitors alike, many of which weren't built to the best of standards.
There were 13 saloons (one of which was known for its "male-oriented" entertainment), three hotels, grocery stores, a gift shop, a school, a barber and a jail. It was common for passersby to spend the night at one of the hotels, as the nearest city, Missoula, was 20 miles away.
What did residents do for fun?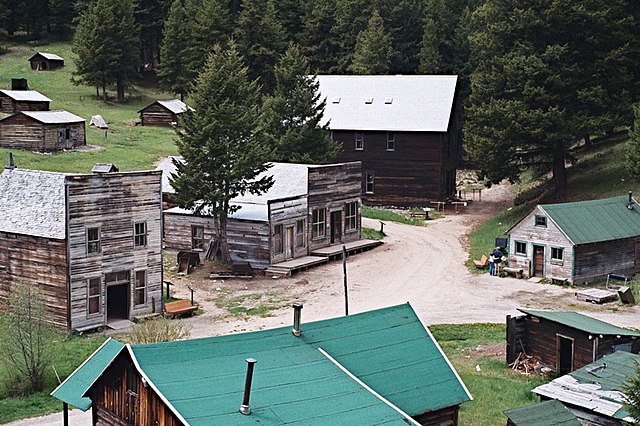 Even the most devout miner needed to let off some steam after his shift, and Garnet had plenty to entertain them. Outside of the usual facets of mining towns – gambling, drinking – the settlement also held regular parties and dances. Those looking for more quiet activities also partook in fishing trips and picnics.
Garnet's swift decline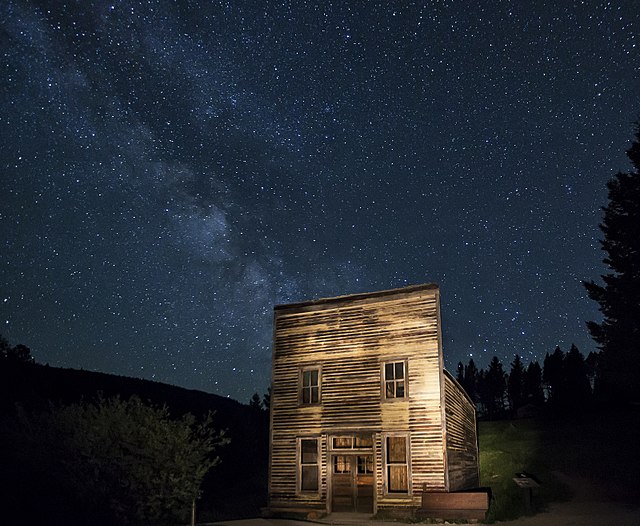 Just 20 years after it was founded, Garnet was largely abandoned. The reason for this was two fold.
A large fire broke out in 1912, destroying half the town. The structures lost in the blaze were never rebuilt. The second reason for the town's decline was that the gold eventually ran out, as was the case with other mining towns of the period.
An unexpected and short-lived resurgence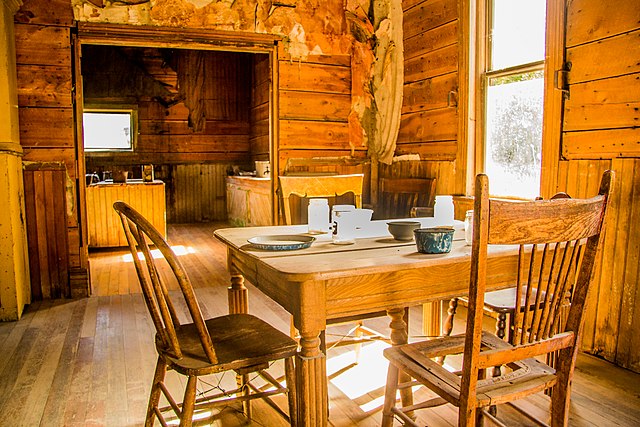 In 1937, during US President Franklin D. Roosevelt's term, gold prices in the United States soared. Wanting a big payday, miners returned to Garnet. However, the Second World War brought about many restrictions to the trade, resulting in the town being abandoned for a second time in 1940.
Garnet Historic District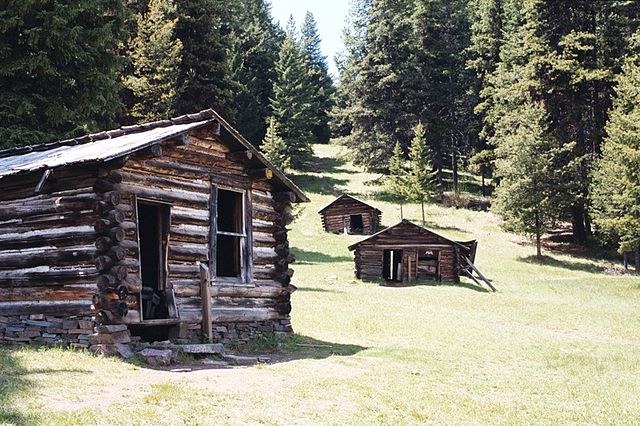 In 2010, Garnet was placed on the National Register of Historic Places as the "Garnet Historic District." Overseen by the National Park Service (NPS), this means the ghost town has been deemed worthy of preservation, largely for its historical significance.
A popular tourist attraction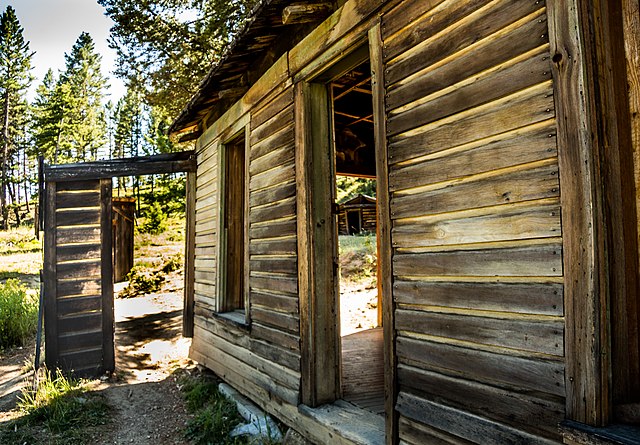 Despite being abandoned by its residents, Garnet has become a popular tourist attraction, playing host to around 16,000 visitors annually. There's even a yearly celebration held on the third Saturday of each year, known as Garnet Day.
Garnet is open to the public year-round. That being said, road access is limited during the winter months, given the amount of snow the region sees.
Garnet Preservation Association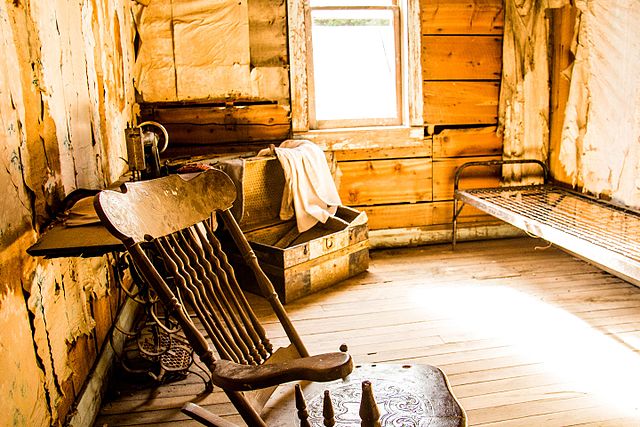 Working alongside the US Bureau of Land Management, the non-profit Garnet Preservation Association protects what remains of the former mining town. Along with aiding in the development of tourist activities, the organization also assists in the collection of oral history, to ensure Garnet's story doesn't become lost to time.
Looking for volunteers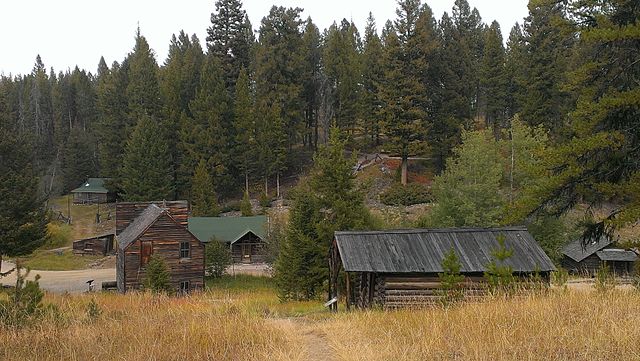 In the mid-2010s, the Bureau of Land Management shared a posting for volunteers to reside in Garnet and care for the ghost town. Successful applicants would receive free lodgings in a fully-furnished cabin, as well as a stipend and food allowance. The proposed duties included assisting with public tours, working in the gift shop and setting up exhibits.
Given Garnet has been long abandoned, there's no running water or electricity, nor wifi or cellphone service – modern amenities the majority of society can't live without.
Unexplained paranormal phenomena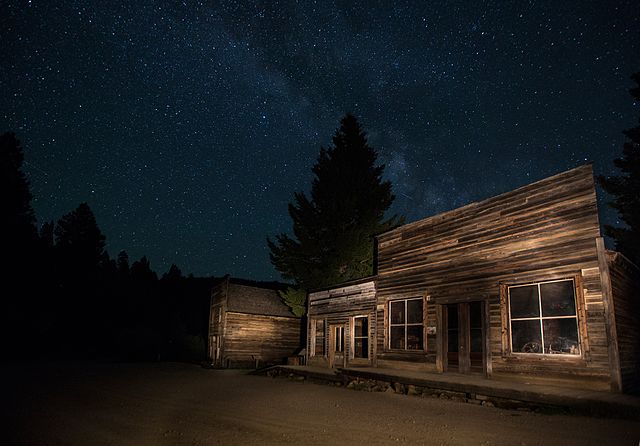 While the Bureau of Land Management received applications, something held many people back from submitting their resume: rumored supernatural phenomena.
Visitors have reported hearing laughter and the sound of piano playing coming from the saloons, while ghostly figures have been seen in hotel rooms. That's not to mention unexplained footsteps and the sound of doors closing. Those who've traveled there in the winter have also reported seeing phantom footsteps in the snow.
More from us: Fort Ross: The Southernmost Russian Settlement in North America
Would you be brave enough to visit Garnet, Montana, or is its haunted reputation too much to handle?