A number of famous American buildings and landmarks have come and gone over the decades. Some were demolished to make way for bigger and better structures, while others were removed simply because they fell out of popularity. The following is a list of just some of these lost landmarks and the legacies they left behind.
Candlestick Park – San Francisco, California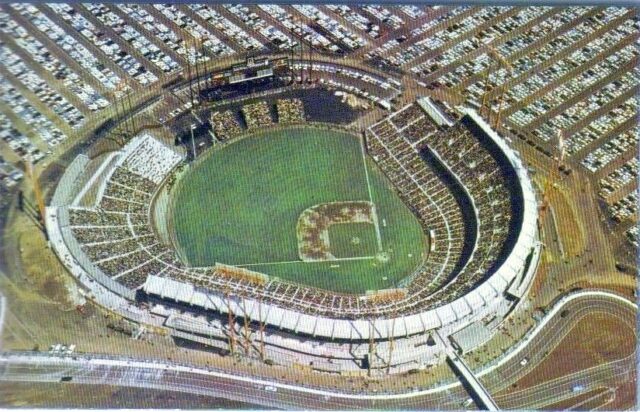 San Francisco's Candlestick Park opened in 1960. It served as the home stadium for both the San Francisco Giants and 49ers, and could seat a sizeable crowd of both baseball and football fanatics. Located along the shore of San Francisco Bay, it was intended to be a popular sports site – however, it was this placement that caused several problems.
The field was known for its less-than-ideal weather conditions. It was often too windy for baseball players to properly participate in games, and the air was typically chilly and foggy. The actual construction also drew ire from sports fans, who criticized errors in its construction, including a poor heating system in the dugout and a too-large foul territory.
Candlestick Park remained open until 2014, when Levi's Stadium in Santa Clara opened and became the new home of the 49ers. Approximately 14 years prior, the Giants have relocated to what's now known as Oracle Park. The stadium was then demolished.
Pennsylvania Station – Manhattan, New York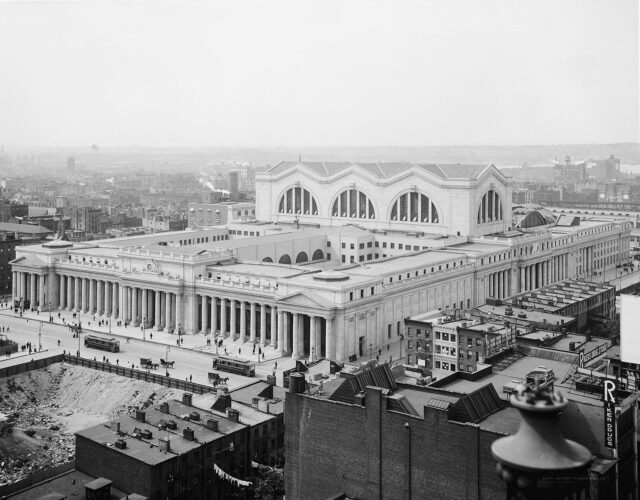 Manhattan's Penn Station is among the busiest transportation hubs in the world, with hundreds of thousands of passengers going to and from the facility on a daily basis. This is no surprise, given the railroad and subway station's central location – it's near such popular sites as the Empire State Building and Madison Square Garden.
What many might not be aware of is that there was once a different Penn Station erected on this spot. Operating between 1910-63, the station featured 21 tracks that could service up to 144 trains per hour. It was a popular railroad hub for decades – that is, until air travel became more commonplace following the Second World War.
The original aboveground structure of Penn Station was ultimately demolished as a result of decreased passenger traffic and replaced by Madison Square Garden. The newer one was subsequently established below-ground, making use of the existing tracks that had been left untouched.
Birmingham Terminal Station – Birmingham, Alabama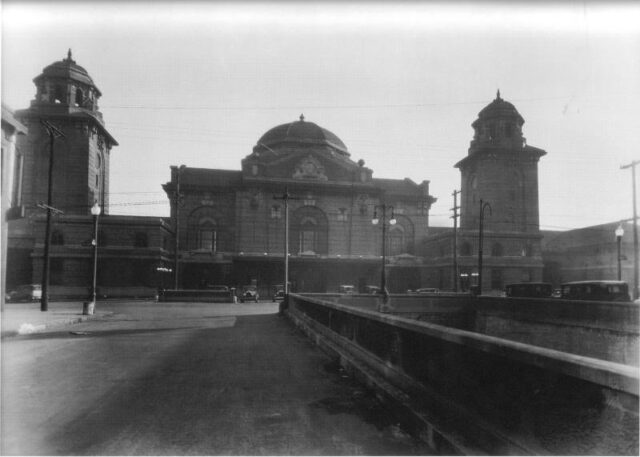 Probably the lesser-known American landmark on our list, the Birmingham Terminal Station was the Alabama city's primary transportation hub during the first half of the 20th century. An extravagant example of Beaux-Arts architecture, it was one of Birmingham's most recognizable buildings. It was also subjected to the racism and segregation of the South, with African-Americans made to wait for trains in a separate waiting room.
Despite undergoing a $500,000 renovation in the late 1940s, the railroad station was shuttered in 1969. Similar to the original Penn Station, it had fallen victim to a decline in ridership, thanks to air travel and an increase in personal vehicles. When it was finally closed and demolished, the station was only servicing around seven trains per day, a stark decrease from its peak of 54 during and immediately after the Second World War.
Twin Towers – Lower Manhattan, New York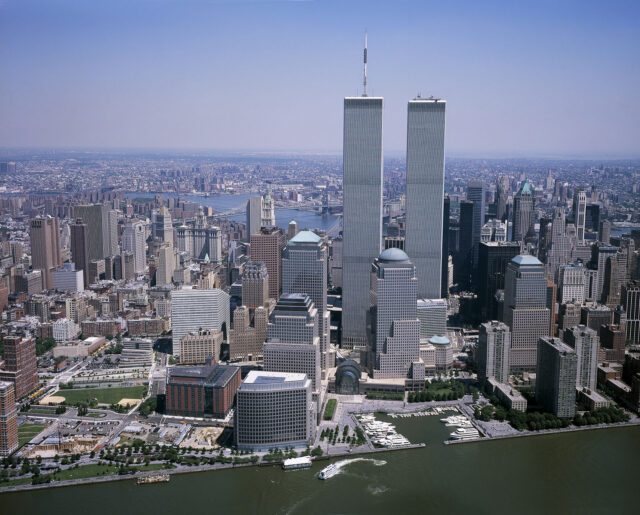 Arguably the most recognizable landmark on our list, the World Trade Center's Twin Towers made news worldwide when aircraft were intentionally flown into them on September 11, 2001. The attacks also saw the Pentagon hit by a third plane, while a fourth crashed into a field in Shanksville, Pennsylvania. Of the 2,753 civilian deaths attributed to 9/11, 2,192 of those were at the World Trade Center.
The history of the Twin Towers dates back to the 1940s, when David Rockefeller undertook the task of reviving Lower Manhattan. Construction officially began in 1966, with the North Tower reaching completion in 1970 and the South Tower being finished the following year.
Waldorf-Astoria – Midtown Manhattan, New York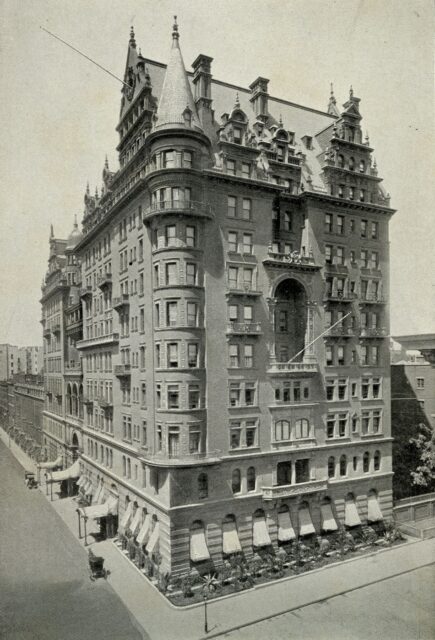 Many are aware of the grandeur that is the Waldorf-Astoria New York. The luxury hotel and condo in Midtown Manhattan has been the go-to place for many famous names over the years, including Queen Elizabeth II, Dwight D. Eisenhower, Bugsy Siegel, Marilyn Monroe, Grace Kelly and Brooke Shields. Honestly, we could keep listing celebrities and other influential figures…
The original Waldorf-Astoria, which boasted gorgeous German Renaissance architecture, was actually constructed out of a feud between two family members. It original stood on New York's Fifth Avenue, and was viewed as the place to stay – as long as you could fork over enough cash.
On top of that, it was also the site of many history-defining moments and events, including the US Senate inquiry into the sinking of the RMS Titanic in 1912. In 1929, the storied location was demolished, to make way for the Empire State Building. Two years later, its successor opened on Park Avenue.
Hippodrome – Manhattan, New York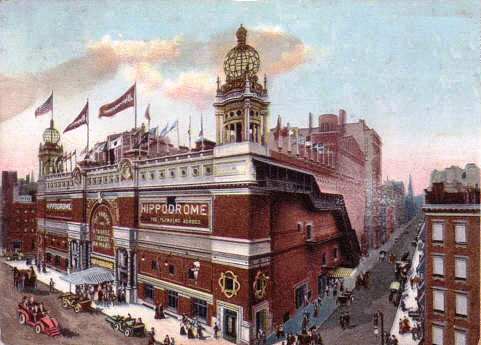 We honestly didn't intend to feature so many New York-based landmarks on this list; we can't help it that the city was (and still is) home to so many eye-catching sites.
Constructed by the men behind Coney Island, the Hippodrome was once the most successful theater in all of New York City. Prior to the First World War, it hosted a wide array of performances, including circuses, after which it shifted toward musicals. It, then, turned into a premiere vaudeville venue, playing host to the likes of Harry Houdini, who somehow managed to make a real-life elephant disappear before the audience's very eyes!
As movies became more accessible to the wider public, more and more venues popped up in and around New York. It was this competition that ultimately led to the Hippodrome's decline. It was closed and demolished just prior to the beginning of World War II.
Singer Building – Manhattan, New York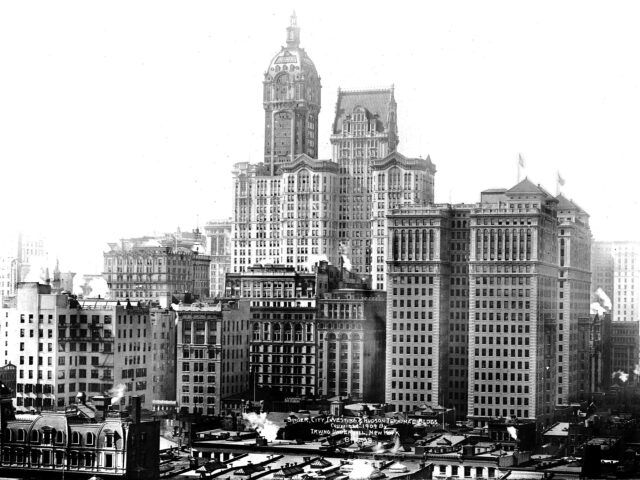 Once the world's tallest building, Manhattan's Singer Building was quite the site. Home of the Singer Manufacturing Company, it stood 674 feet tall and housed a total of 41 floors. It opened to the public in 1908, but didn't really receive acclaim until 1911, when aviator Harry Atwood flew around the building.
Sadly, the Singer Building eventually lost its distinction as the world's tallest building – in fact, it was only the 16th tallest in New York City by 1958. The skyscraper was eventually sold, and after years of neglect at the hands of a new owner was demolished to make way for One Liberty Plaza.
Ebbets Field – Brooklyn, New York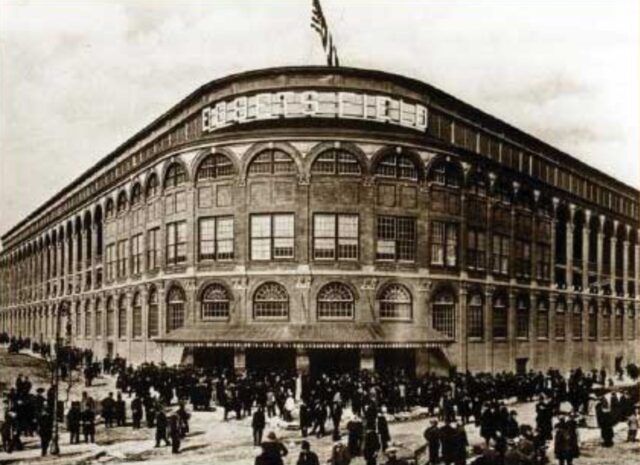 Once home to the New York Dodgers, Ebbets Field was a popular sports attraction in the heart of Brooklyn. Capable of seating tens of thousands of fans, it allowed many to bear witness to the baseball's success during the 1916 and '20 seasons, when they won the championship.
However, it was this success that would ultimately lead to the demise of Ebbets Field. The stadium had been constructed in an area that prevented outward expansion, meaning not everyone who wanted to see the Dodgers play could do so. The team was sold to Walter O'Malley in 1950, who ultimately moved them to Los Angeles, where they remain to this day.
While attempts were made to keep attendance up by playing host to the likes of lower baseball leagues and soccer matches, there wasn't enough public interest to keep Ebbets Field around. This led to the stadium's demolition in 1960.
Chicago Federal Building – Chicago, Illinois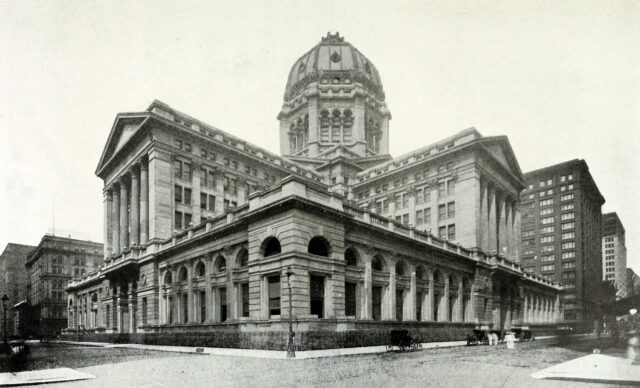 Replacing a structure that had been deemed dangerous by US President Grover Cleveland, the Chicago Federal Building became the home to government offices, regional federal courts and a post office. Considering its purpose as a civil service building, the size and design of the actual building was slightly out of place.
A number of high-profile events occurred at the Chicago Federal Building. In 1918, a bomb exploded on the north side, killing two postal workers and two civilians. Just over a decade later, Al Capone's trial for tax evasion was held in one of the courts, with him being found guilty and sentenced to 10 years in prison.
Cliff House – San Francisco, California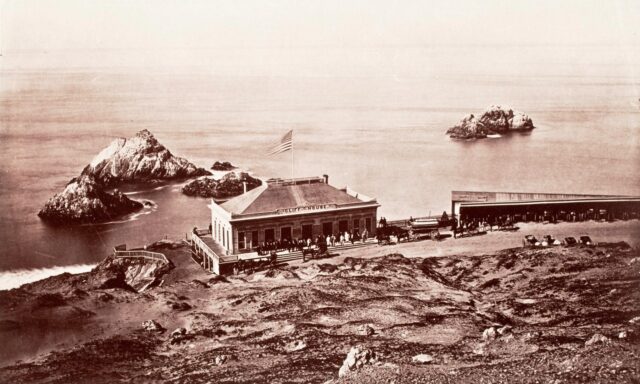 A number of Cliff Houses have existed over the past century and a half, all in the exact same location. Located along the cliffs of San Francisco's Ocean Beach, the structures' restaurants and bars have been a popular tourist attraction, second only to the area's stunning views.
More from us: 8 Incredible Discoveries Made Beneath the Ice
The first Cliff House was erected in the 1860s and destroyed when an abandoned schooner exploded nearby. While able to survive an earthquake, the second fell victim to a fire in 1907. The third has stood for well over a century, and was shuttered in 2020. Thankfully, the National Park Service is dedicated to doing all it can to ensure the building remains standing and in good shape.