The world is currently overpopulated. This, however, can be a difficult concept to visualize given the sheer size of the planet and the varied experiences of people across the globe. These photos show exactly how the increased human population is affecting the earth in a variety of different ways.
Human garbage
One of the most obvious effects of a growing population is the increased need for waste disposal. Given that so many people are reliant on food and other goods packaged in plastic, it's no wonder that it is showing up throughout the world, in places that it shouldn't be, at an alarming rate.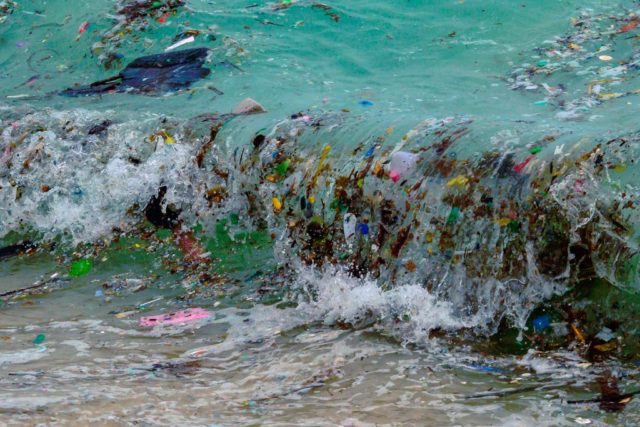 This wave washing up plastic waste on a beach in Thailand was caused by many things, including waste mismanagement, but also the sheer number of people traveling to tourist hotspots in the country. These areas often become overwhelmed with garbage.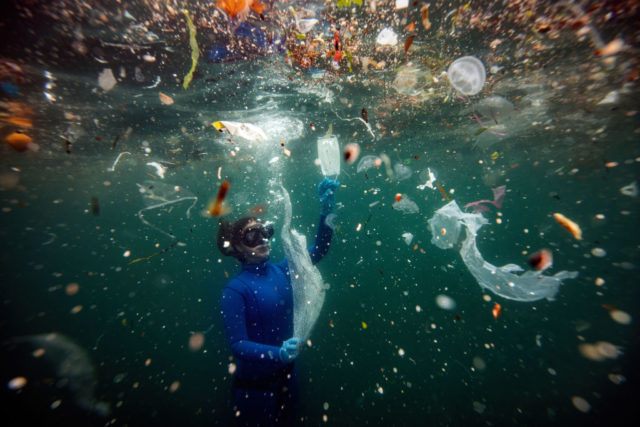 Şahika Ercümen, a world record-holding free diver, tried to illustrate the problem with photographs while diving in many places that are known for their pollution, plastic accumulation, or other issues associated with climate change. She noted that it has felt like she was swimming with more plastic than fish in the last few years.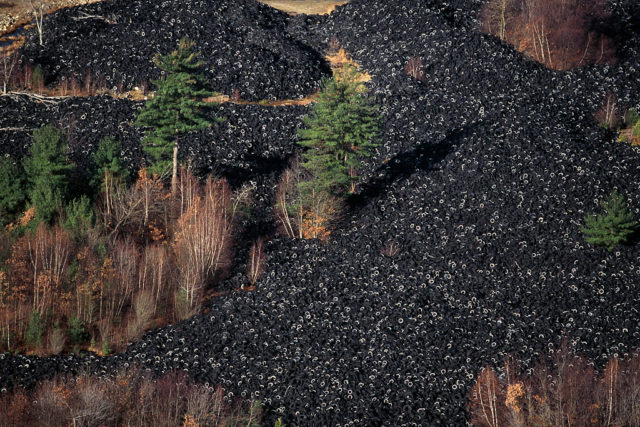 In Rhode Island, there is a garbage dump that has roughly 30 million used tires, showing not only how many people in the area are driving cars, but also what effect this amount of tires can have on the surrounding area. According to a recent study, pollution from car tires is almost 2,000 times worse than from exhaust pipes.
Failing forests
With increased human waste, the state of forests throughout the world is also a good example of how human overpopulation has affected the planet. Whether through clear-cutting, eradicating trees for other purposes, or simply introducing different kinds of plants, humans are destroying forests.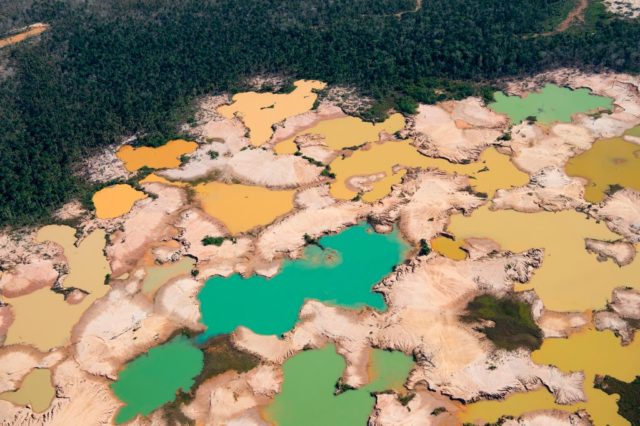 In Madre de Dios, Peru, over 46,000 illegal miners are extracting gold and causing devastating effects on the local environment. It's believed that they have destroyed over 100,000 hectares of Peruvian Amazon, including areas that were designated as protected.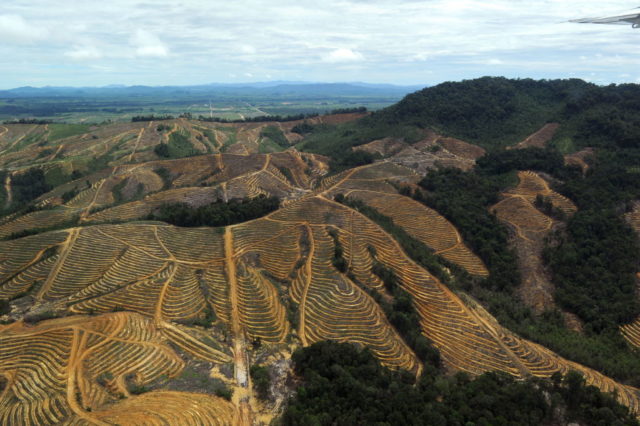 The practices of the largest palm oil company in Indonesia are another powerful example of the destruction humans have been causing. Due to increased demand throughout the world for products containing palm oil (soaps, makeup, fuels), the company has been deforesting the natural area in order to plant more palm trees, while also increasing greenhouse gas emissions.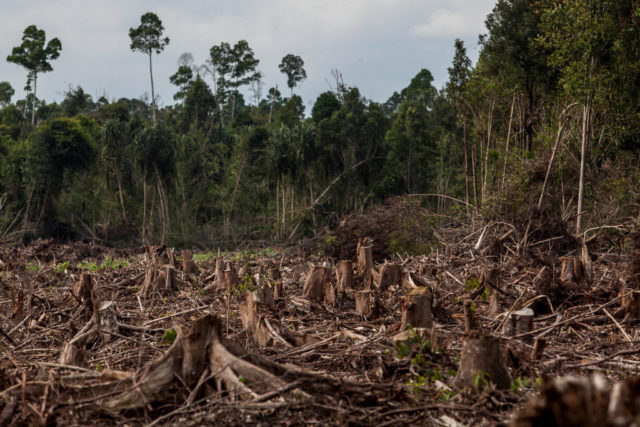 Clear-cutting is one of the most obvious repercussions of overpopulation, as it is the most economically profitable method of logging. It also allows for the most rapid procurement of lumber, a product that is in high demand throughout the world.
Food and energy production
With a large population comes a large amount of food production. Although agricultural methods and practices vary throughout the world, the interconnected global market has led to many areas focusing on a singular type of production to maximize profits and efficiency.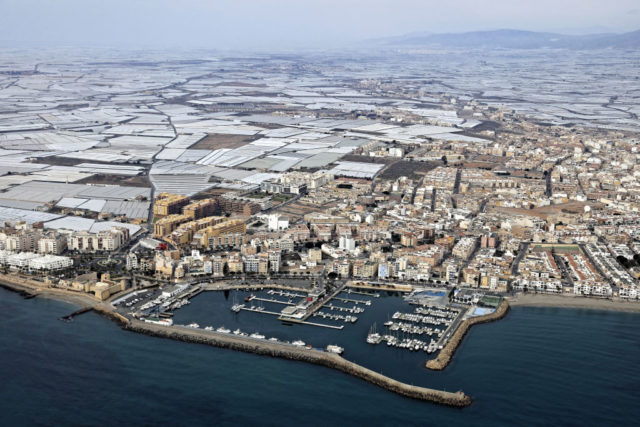 Roquetas de Mar, Spain is home to what is commonly called the "Sea of Plastic." It is an area that covers roughly 31,000 hectares and produces about three and a half million tons of vegetables and fruit to supply most of the European market. An aerial view of the region shows exactly how many people they provide for, with the greenhouses reaching out literally as far as the eye can see.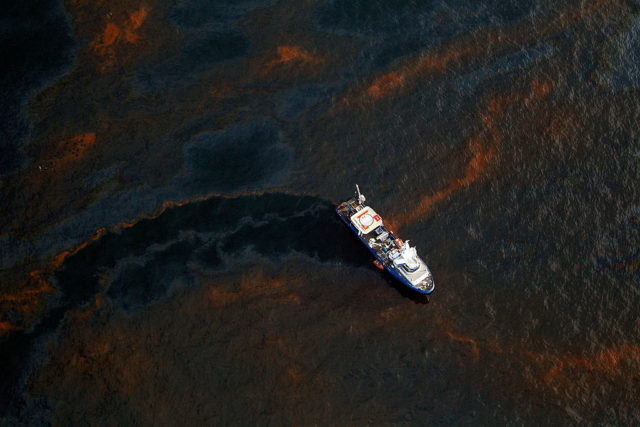 As the world's population has grown, there's been an increased need for fuel and other forms of energy. Although a lot of work is being conducted on alternative forms of energy, oil and gas are still the most commonly used. With this comes the environmental impact of production, including oil spills. The Deepwater Horizon oil spill was the largest marine spill in history, with an estimated 210 million gallons leaked into the Gulf of Mexico.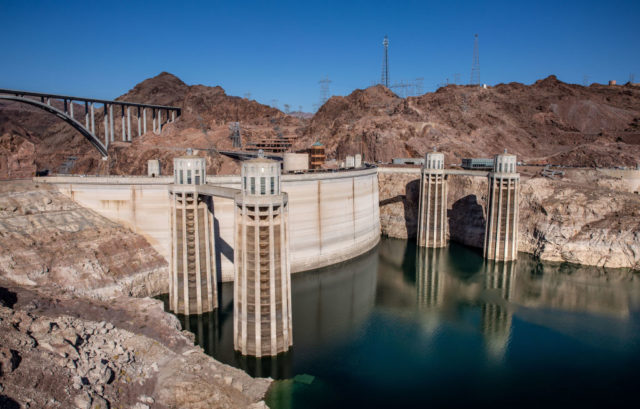 Even alternative forms of energy are not immune to the effects of a large human population. Lake Mead, the largest reservoir in the United States, has been experiencing a rapid decline in its water levels due to continued drought throughout the country. It is supposed to provide electricity through the Hoover Dam for hundreds of thousands of people in the region, however, changing seasonal weather patterns have made the water levels extremely inconsistent.
Polluted cities
It is perhaps the world's cities that best show just how large the human population has become. Although it is far from the largest city based on population, Mexico City shows exactly what it looks like to have a significant population residing in a particular area.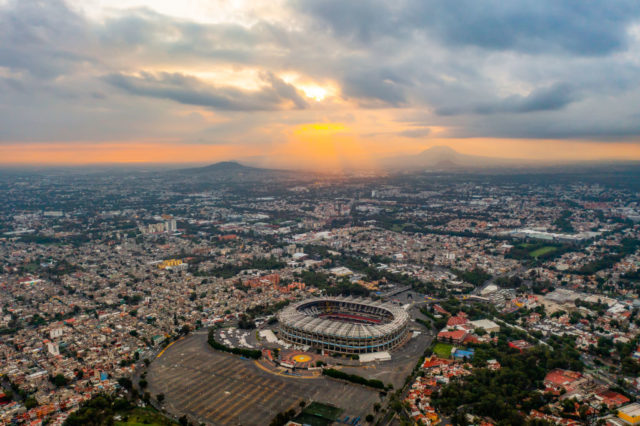 Port au-Prince, Haiti is another area which is a relatively small population in comparison to other cities, however, it also exemplifies the living conditions for those who reside in larger cities. In this area, unemployment numbers are particularity high and the city is also experiencing a problem with underemployment.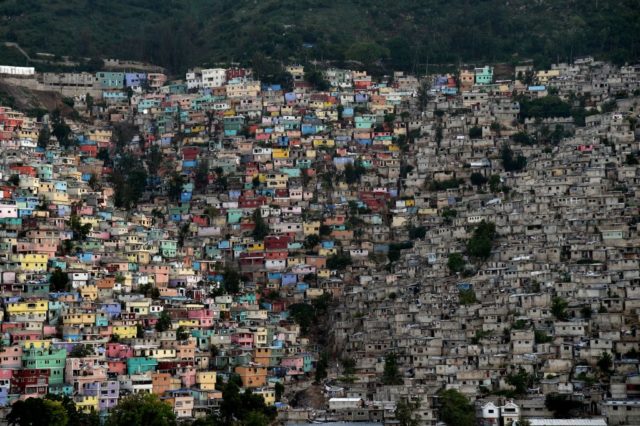 Beijing, China is reportedly the largest capital city in the world with over 21 million residents. It is here that the direct effects of overpopulation can be clearly seen. The city has seen increasing pollution, to the point that they declared a "red alert" in December 2015. This meant that most schools and businesses were shut down, and people were told not to drive due to poor air quality.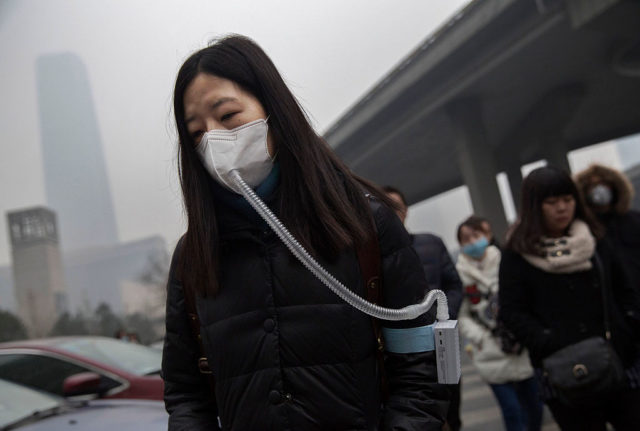 More from us: Stunning Renovations That Brought Decaying Historic Buildings Back to Life
Beijing, on a more positive note, set forward a plan to help combat the problem and reduce pollution. And that's not the only city. Although the population of the world has increased, many countries are actively working to ensure that this doesn't cause problems in the future.