Although they were wildly popular, there are now thousands of abandoned Volkswagen vehicles – mainly Beetles, buses, and camper vans – scattered around the world and left to decay in what people call "graveyards" for vintage cars. Some of these locations are scrapyards, while others are simply pieces of land where a collector has left their vehicles to be taken over by the wilderness.
Some of them have accumulated in graveyards across the United States just waiting to be found by urban explorers, while others have become roadside pit stops, so to speak. These are some of the best-known Volkswagen graveyards throughout the US, as well as one in Europe.
Moab, Utah
Located in Moab, Utah is an impressive graveyard called Tom Tom's Volkswagen Museum that's dedicated to various vehicles. The business was established in 1971 by a father and son team, but they started their car collection 10 years earlier. They consider themselves to have the "largest collection of VWs in the West," and they peaked at 420 cars on the property but have since had many destroyed or removed.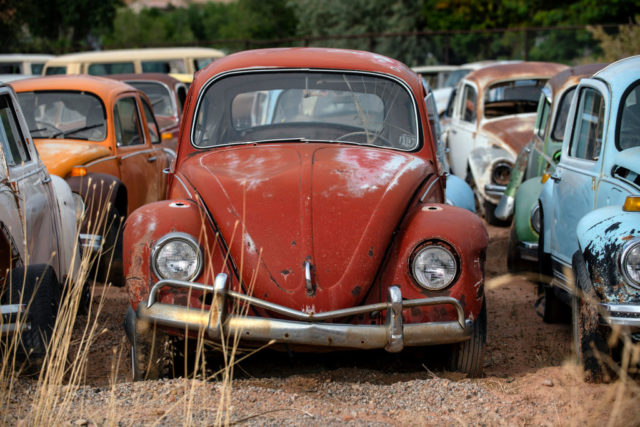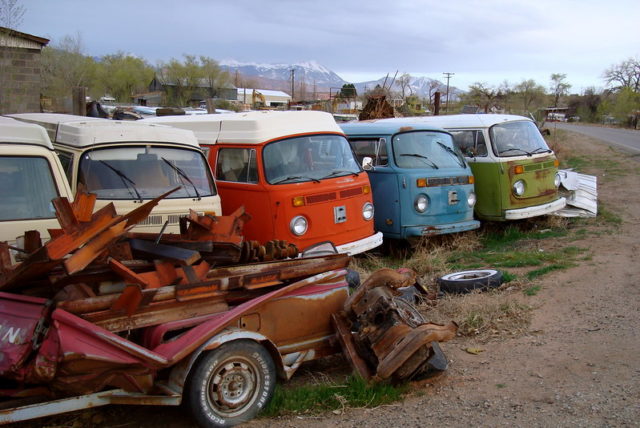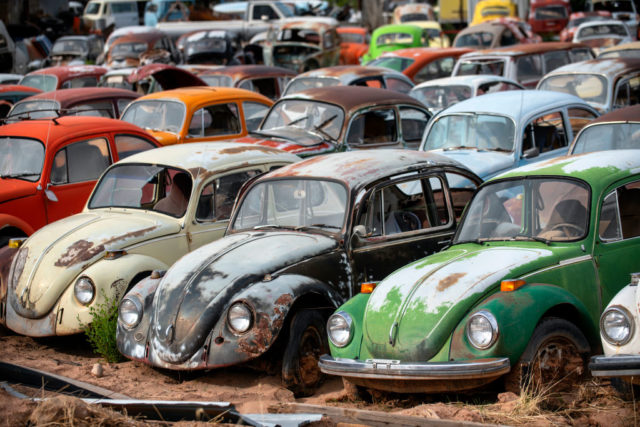 Although the property is technically a business, they never operated it as such and would simply buy run-down cars. They really didn't need to sell anything for their graveyard to become popular. News of what they were doing traveled by word of mouth around the world to urban explorers and car enthusiasts alike who come to visit.
Dade City, Florida
Although Sunray Bugs, near Dade City, Florida, is no longer in operation, it was considered by many over the years to be one of the most exceptional VW graveyards. A former employee of the business even went so far as to call it the "Disney World for Volkswagen enthusiasts." Urban explorers and curious visitors would travel to the 10-acre property to look at the cars and to find parts that are no longer in production.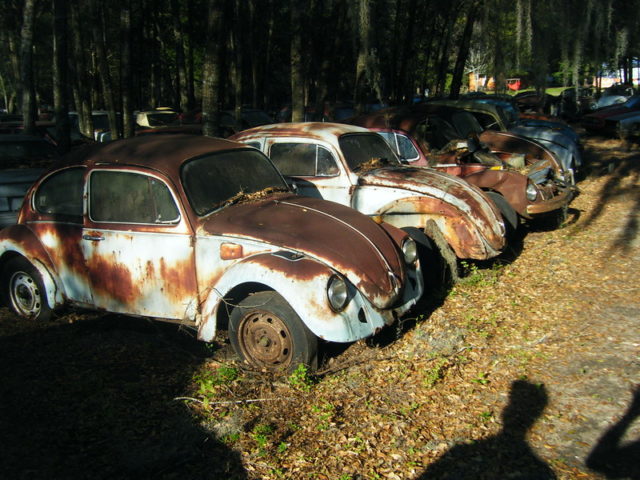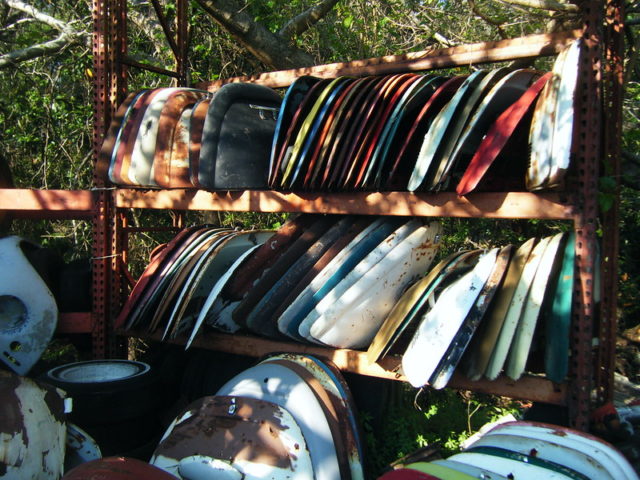 The owner of the business, Leroy "Corky" Yager, was forced to remove the cars from his property after a neighbor complained about the junk yard's appearance. What ensued was a legal battle with the county, which realized that his property was not zoned for such a business. In 2010, Corky agreed to begin removing the cars, but it was a slow endeavor, prompting the county to step in and clear it themselves.
Over the course of six days, over 800 cars were removed from the land, leaving a small number of them for Corky to deal with himself. This was a devastating loss to many people trying to keep their own Volkswagens running. As one car enthusiast put it, "These parts are gone forever. You won't be able to get them anymore."
Slug Bug Ranch, Texas
Slug Bug Ranch near the town of Conway, Texas is one of the more unique graveyards for Volkswagen Beetles. It acts as half art installation, half memorial to the car. It's constructed of five derelict Beetles which have been spray painted and buried in the ground so that they stick up in the air. Slug Bug Ranch is located just down the road from the famous Cadillac Ranch in Amarillo, and appears to be a unique spin-off.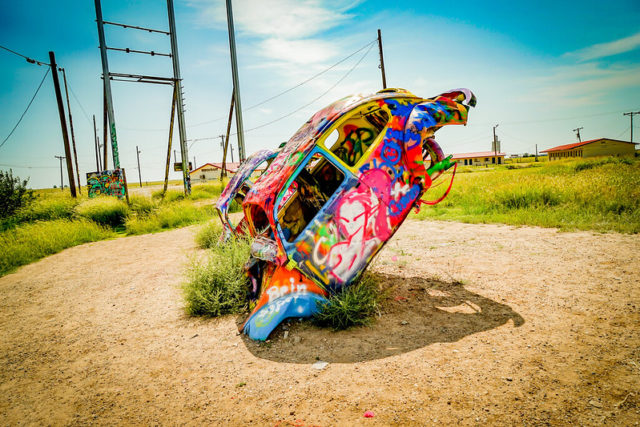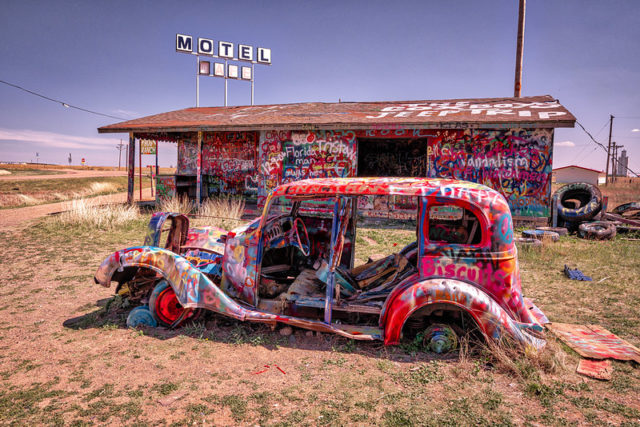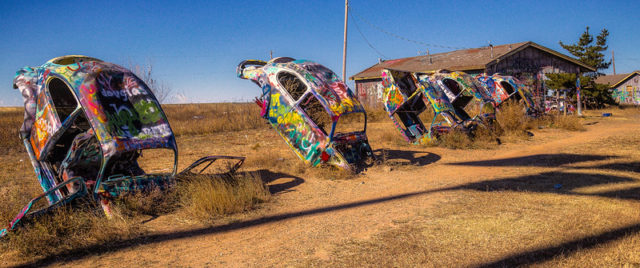 The installation was created by the Crutchfield family in 2002 in response to a large plaza being built near their two family businesses. Concerned that they were going to lose business, they hoped that by creating a tourist attraction they would be able to divert some of their customers back in their direction. Now, the cars are decorated by tourists using spray paint which may – or may not – be what the original plan was.
Chatillon, Belgium
Although many of the Volkswagen graveyards are in the United States, there is one of particular interest to urban explorers in Belgium. This location was quite a secret for many years. Over time it's been revealed that it's located in a forest near the small village of Chatillon in southern Belgium. This graveyard contains more than just Volkswagens, it has many other types of American cars as well.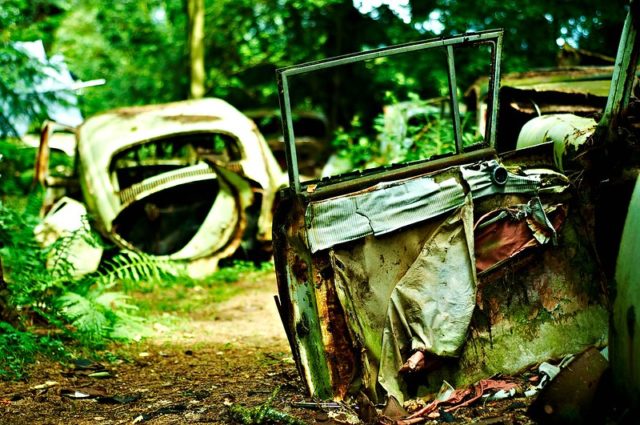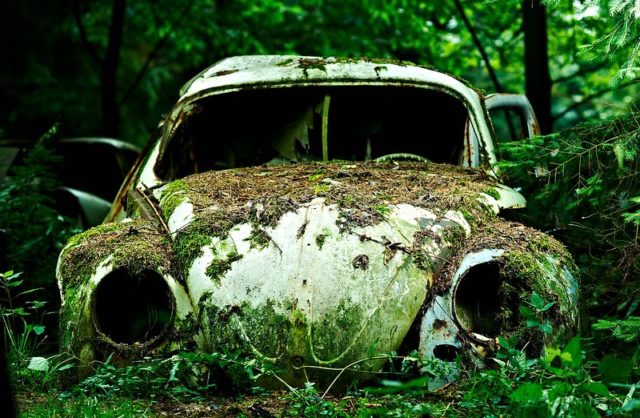 They ended up here after Canadian and American NATO troops brought them to a local mechanic. They were ultimately left abandoned by the troops who didn't want to pay to return them stateside. The number of cars was so great that there used to be four graveyards with over 500 vehicles, but over time only one remained.
More from us: Why Were Nine Concrete Ships Scuttled Near the Mouth of the Chesapeake Bay?
By 2009, however, most of the cars were removed and in 2014 the space was used to film a Belgian horror movie.