Avid Disney fans are likely aware of the 1980 live-action musical, Popeye. Based on the 1929 comic character by E.C. Segar, the film was intended to be a hit. However, it was over budget and behind schedule, and box office audiences weren't as excited about the film as Disney and Paramount Pictures were.
While the film itself has steadily gained popularity since its release for home viewing, the real star of its production is the set that was constructed some two-to-three miles from Mellieħa, along the coast of Malta. It was left abandoned by the film crew in 1980, paving the way for locals to turn it into a popular tourist attraction that operates year-round.
Construction of Popeye Village took seven months
Construction of Popeye Village began in June 1979. The seven-month project required a crew of 165, hundreds of logs and several thousands of wood imported from the Netherlands, eight tons of nails, wooden roofing shingles imported from Canada and 2.5 cubic meters of paint.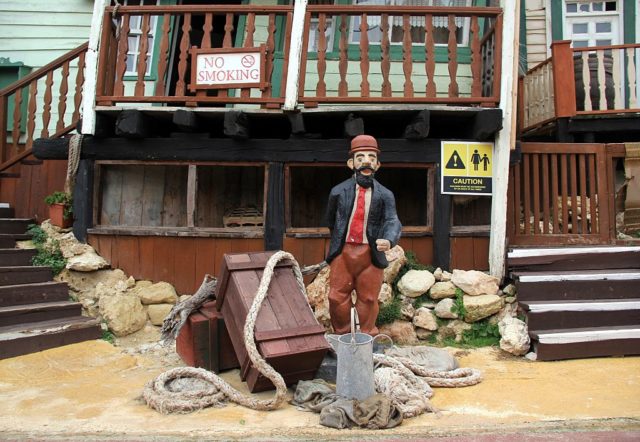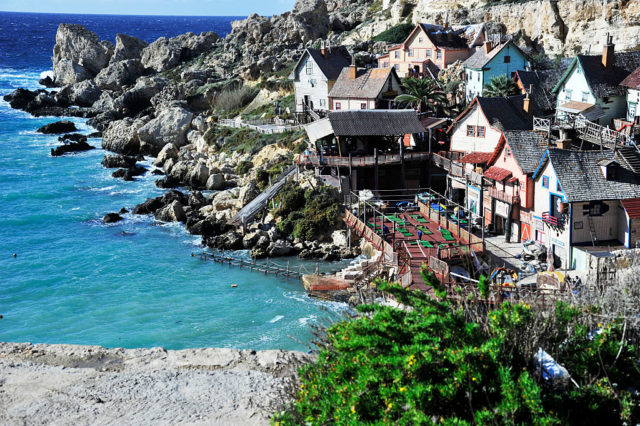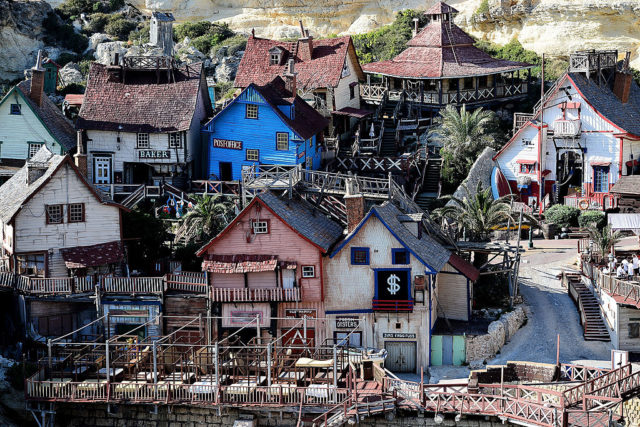 When all was said and done, 19 wooden buildings were constructed, along with a 60-to-75 meter long breakwater at the mouth of Anchor Bay, along which the film set sits. This was to protect it from the threat of high seas during tidal changes and unsettled weather.
Popeye didn't perform as well as Disney hoped
Filming on the live-action Popeye movie commenced in January 1980, starring Robin Williams as the titular character and Shelley Duvall as Olive, his love interest. Duvall was coming off of the success of The Shining, while the film was one of Williams' first big-screen roles.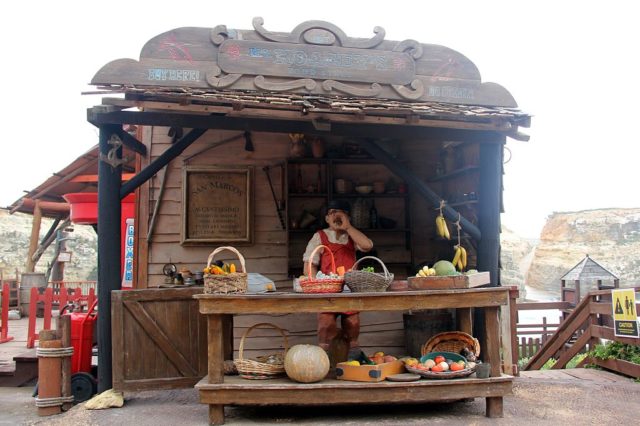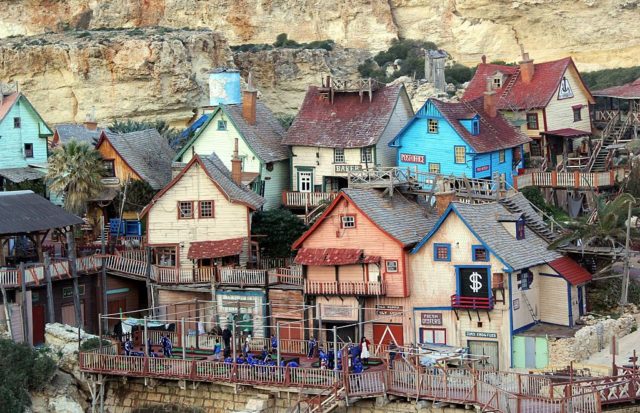 Filming wrapped up in June 1980 and was both over budget and behind schedule, much to the dismay of Disney and Paramount Pictures. As such, the cast and crew quickly left Malta after it was finished, leaving behind the film set and much of the props.
Upon its release, Popeye received mixed reviews. It cost around $20 million USD to produce and only earned $60 million USD at the box office. While reviews at the time were largely negative, the movie has been more positively received over the years, thanks to its release for home viewing.
A popular seaside tourist attraction
Popeye Village has been turned into a year-round tourist attraction. The open-air museum and seaside resort is open seven days a week, with extended hours during the spring and summer months. Along with allowing visitors a glimpse at what the film crew left behind when production wrapped up, there are a number of daily live performances and other attractions to partake in.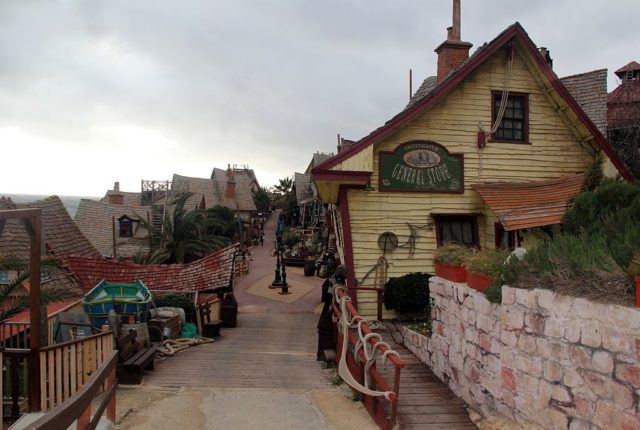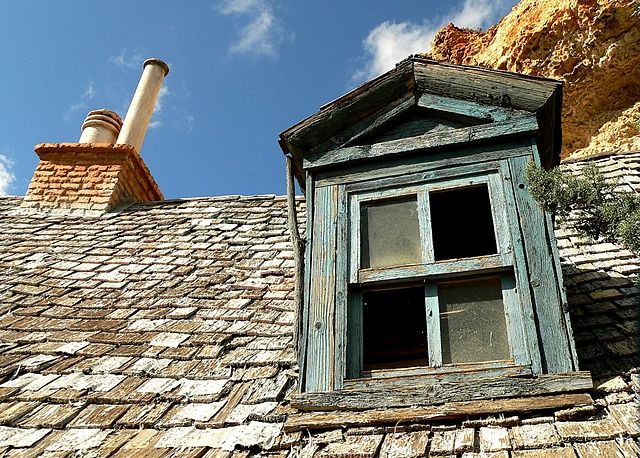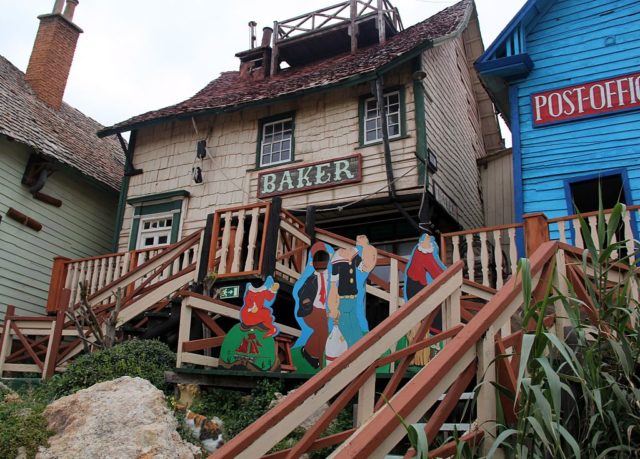 There's a 40-seat cinema in the village's Lower Complex, where visitors can watch a 15-minute film about the history of Popeye and the set's location. As well, there's a popular restaurant – the Seafarers Bar and Restaurant – and a winery, which offers free wine tastings for adults.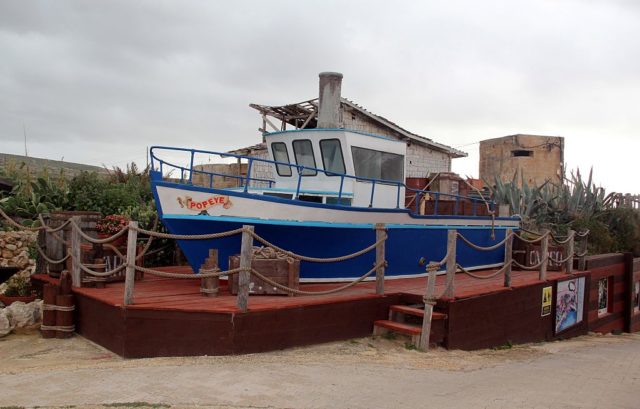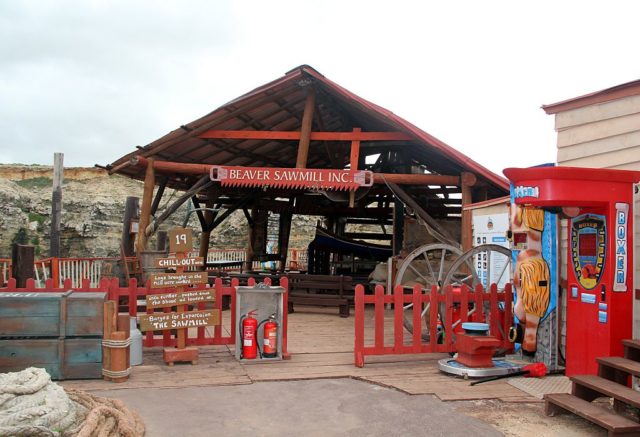 To ensure guests become fully immersed in their experience at the film set-turned-museum, actors dressed as comic characters are paid to walk around the property, and those wanting a closer look at Anchor Bay and the gorgeous Mediterranean Sea can hop aboard a boat, which takes them on 15-minute trips around the waterway.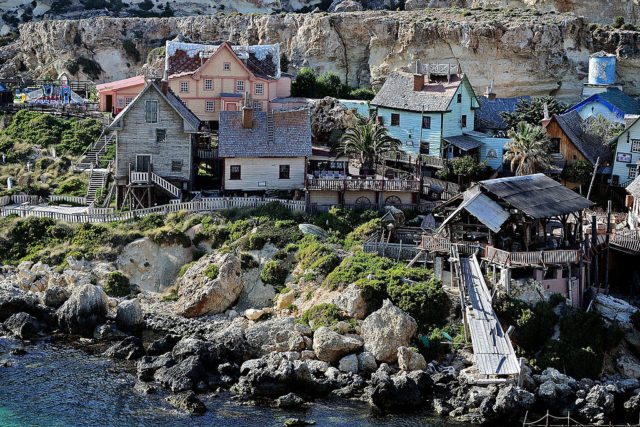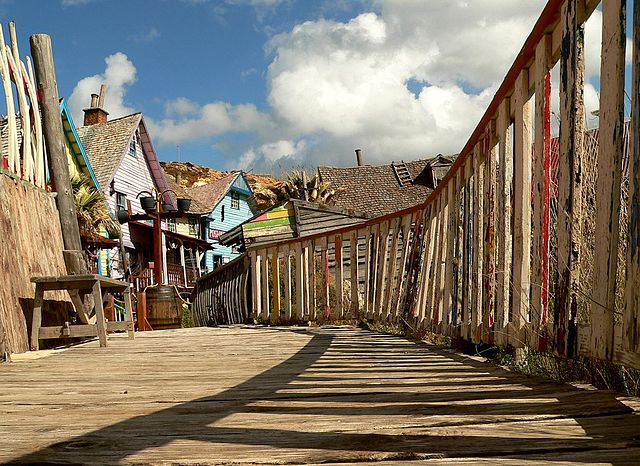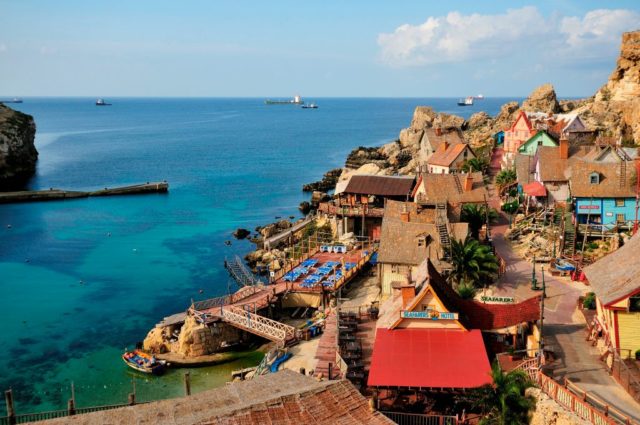 There are a number of child-centric attractions, including amusement park rides, trampolines, a mini-golf course, pools and other water features, as well as puppet shows and a play with original music and choreography. There are even glassblowing demonstrations, which will certainly capture the attention of everyone visiting Popeye Village.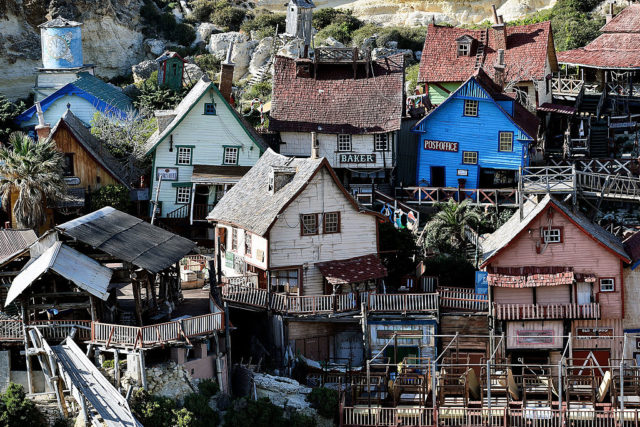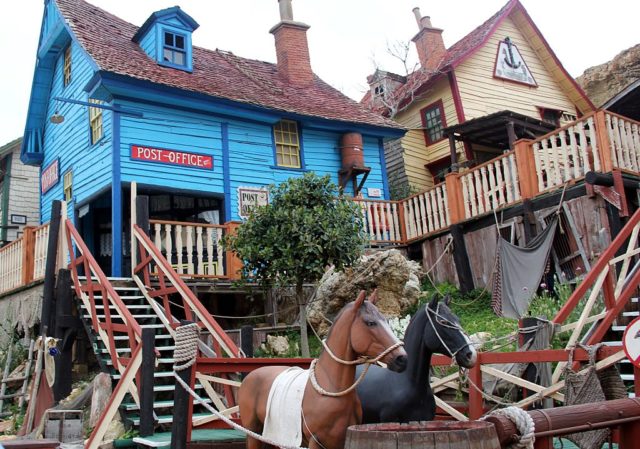 More from us: The Virginia Renaissance Faire Failed to Transport Visitors Back to Medieval Times
Popeye Village is a great example of how something left abandoned and to the elements can be turned into a place that not only appeals to urban explorers, but can actually bolster tourism to the area. While the open-air museum is the primary attraction, those who visit also get the pleasure of exploring the surrounding town, which is stunning – it is Malta, after all!